Stormwater Regulations and Permits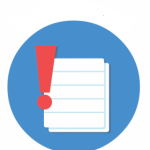 Airport stormwater management activities are driven by the legal requirement to comply with environmental regulations, and guided and sometimes constrained by FAA regulations and policies.
Stormwater environmental compliance requirements are largely based on the Clean Water Act, as described in the Regulatory Topic Summaries referenced below.
FAA Regulations and Policies pertaining to airport stormwater management are generally focused on safety and design, and are contained in a variety of Advisory Circulars and other publications.
Airport Stormwater Permitting Overview and Regulatory Topic Summaries
Pages that summarize environmental regulations covering key airport stormwater topics are available via links below.
Airport Stormwater Permitting: An overview of how the Clean Water Act is implemented through various regulatory programs and permitting requirements.
Industrial Stormwater Permitting: The regulations and permits that apply to stormwater associated with industrial activity, such as vehicle maintenance (including vehicle rehabilitation, mechanical repairs, painting, fueling, and lubrication), equipment cleaning operations, or deicing operations.
Construction Stormwater Permitting: The regulations and permitting for stormwater that is associated with construction activities at an airport.
Deicing Stormwater Permitting: A separate explanation of unique regulations and permitting requirements that apply to stormwater discharges that contain aircraft and airfield pavement deicers.
Non-industrial Municipal Separate Storm Sewer System (MS4) Stormwater Permitting: The regulations and permitting requirements for stormwater from non-industrial areas of an airport, generally consisting of landside areas "outside the fence."
Note: All external links were functional at the time this website was published. If a link is broken, use the title of the document to search for an updated link.