< Return to BMP Planning & Design
Best Management Practice (BMP)
Guidelines & Requirements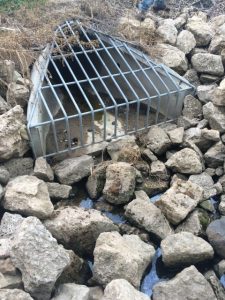 Airport stormwater discharges are regulated through state and local rules, National Pollutant Discharge Elimination System (NPDES) industrial permits, and Section 402 of the Clean Water Act. For a review of the regulations, visit Regulatory Topic Summaries under Stormwater Regulations & Permitting. 
ACRP Resources
ACRP Legal Research Digest 25: Analysis of Federal Laws, Regulations, Case Law, and Survey of Existing Airport NPDES Permits Regarding Tenant-Operator Responsibilities Under NPDES and Stormwater Management BMPs Under Owner/Airport's Operating Permits This resource clarifies and documents responsibility for implementation, and liability for enforcement of alleged violations, in connection with maintaining and executing NPDES stormwater permit requirements, practices, and reporting at airports.
ACRP Report 43: Guidebook of Practices for Improving Environmental Performance at Small Airports This resource identifies activities in which operators can be proactive in promoting environmental stewardship. Summary graphics provide information pertaining to the cost and savings as well as the necessary knowledge and amount of time to implement a particular activity.
ACRP Research Report 72: Guidebook for Selecting Methods to Monitor Airport and Aircraft Deicing Materials, Second Edition This resource provides alternatives for monitoring deicers and constituents in stormwater, as may be required for operational or compliance purposes.
ACRP Report 99: Guidance for Treatment of Airport Stormwater Containing Deicers This resource provides descriptions of treatment BMPs for deicing runoff, along with guidance on how to determine which treatment alternative is likely to meet an airport's specific requirements. The associated volume of fact sheets presents detailed descriptions of each treatment technology to facilitate comparisons and decision making.
Note: All external links were functional at the time this website was published. If a link is broken, use the title of the document to search for an updated link.