Creating Authors Pages
1. Login to the WordPress dashboard as an administrator for your project's site.
2. Navigate to Pages > Add New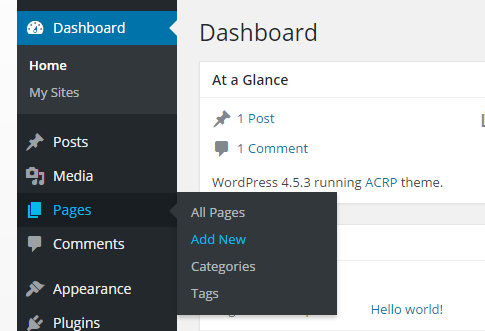 3. Select the "Authors Template" from the template dropdown on the right side panel.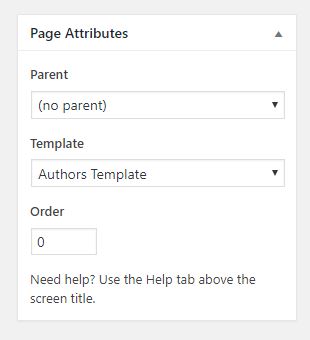 4. Click the "Add Authors Block" button to begin adding content.

5. Enter authors in the "Author Names" section.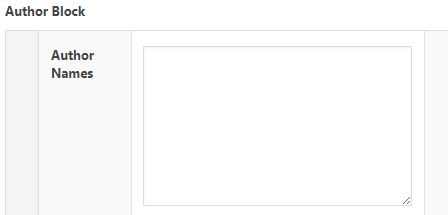 6. Enter a title in the "Document Title" input section.

7. Enter any additional content in the "Content" section. Use the "Visual" tab to utilize the WYSIWYG tools for formatting content. The "Text" tab offers the ability to input HTML.

8. Repeat steps 4- 7 for additional author content areas.
9. Click Publish or Update button to save and publish your page.