7.6 Common-Use Facilities
The current airline operating environment is one of cost savings and cautious capacity increases. To retain existing service or encourage new service, the airport operator must often offer airlines cost-effective solutions. One way airport operators do this is by offering the airlines common-use facilities and services rather than the traditional model where airline facility use and leasing are focused on dedicated facilities.
ACRP Report 30: Reference Guide on Understanding Common Use at Airports
Designed to assist airports and airlines exploring the possibility of  evaluating the appropriateness of integrating "common use" in their operations.
Virtual Airport for Common-Use Considerations (for Windows)
Virtual tour of an airport to consider common use areas. Mac version can be downloaded from the ACRP Report 30 web page.
Gate Fee per Turn Analysis
Provides an editable spreadsheet to calculate gate fee per turn for common-use upgrade.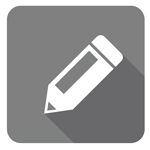 Ticket Counter Fees
Provides an editable spreadsheet to calculate common-use ticket counter fees for common-use upgrade.