Home  /  Chapter Resources / Chapter 5
5.8 Environmental Documentation
Airport improvements that are federally funded, or that involve a federal action such as a change on an airport layout plan that has been approved by the FAA, are considered federal actions and must be environmentally reviewed under the National Environmental Policy Act (NEPA). There are three levels of environmental documentation: categorical exclusion (CATEX), environmental assessment (EA), and environmental impact statement (EIS).
ACRP Legal Research Digest 22: The Role of the Airport Sponsor in Airport Planning and Environmental Reviews of Proposed Development Projects Under the National Environmental Policy Act (NEPA) and State Mini-NEPA Laws
Provides a summary of relevant federal and state environmental review statutes and regulations, the different stages of the NEPA environmental review and actions, "special-purpose" environmental laws, and the roles and responsibilities of the various stakeholders.
ACRP Legal Research Digest 25: Analysis of Federal Laws, Regulations, Case Law, and Survey of Existing Airport NPDES Permits Regarding Tenant-Operator Responsibilities under NPDES and Stormwater Management BMPs under Owner/Airport's Operating Permits
Clarifies responsibility for implementation and liability for enforcement of alleged violations of the National Pollutant Discharge Elimination System (NPDES) and the State Pollutant Discharge Elimination System (SPDES). The digest summarizes state and federal stormwater regulations and jurisdictional authority for taking enforcement action against and imposing liability directly on airport owners related to tenant noncompliance issues. In addition, the digest also provides guidance for airport operators in enforcing tenant compliance with stormwater permit requirements.
ACRP Report 43: Guidebook of Practices for Improving Environmental Performance at Small Airports
Outlines federal environmental regulations and requirements, and identifies activities in which airport operators can be proactive in promoting environmental stewardship. As a quick reference, summary graphics provide information pertaining to the cost and savings as well as the necessary knowledge and amount of time to implement a particular activity. In addition, there are five case studies that discuss environmental initiatives already undertaken at airports that can serve as a guide for other airports.
ACRP Report 53: A Handbook for Addressing Water Resource Issues Affecting Airport Development Planning
Identifies appropriate responses to a variety of water resource issues affecting airport planning and development. The handbook includes options for setting up a water resource management program and outlines the steps necessary to implement that program in response to local conditions. It also presents strategies for including water resource planning and management as part of a broader life-cycle planning and development process. In addition, the handbook provides an overview of NEPA procedures that control environmental reviews affecting airport development.
ACRP Report 56: Handbook for Considering Practical Greenhouse Gas Emission Reduction Strategies for Airports
Designed to assist airport operators in identifying, evaluating, prioritizing, and implementing practical, low-cost strategies to reduce and manage greenhouse gas emissions.
AirportGEAR
This link will download an interactive decision support tool developed as a companion to the handbook. It considers a range of strategies that can be implemented by all types of airports—regardless of size, geography, or resources—either directly or in partnership with airport stakeholders, including airlines, airport tenants, and host communities.
ACRP Research Report 169: Clean Water Act Requirements for Airports 
Describes the environmental regulations and permitting programs to which airports may be subject in their management of stormwater and other types of water resources. It covers governing federal programs; stormwater discharges associated with industrial activities, construction activities, and municipal separate storm sewer systems; process water or wastewater treatment discharges; industrial wastewater pretreatment discharges; and other relevant permit programs.
ACRP Synthesis 77: Airport Sustainability Practices
Compiles information about airport sustainability practices and adds them to the Sustainable Aviation Guidance Alliance (SAGA) website. The SAGA website was developed to assist airport operators in developing sustainability programs and provide guidance to those who have new data to input. The website contains entries on more than 900 sustainability practices that were developed by SAGA's initial stakeholder group. However, a large percentage of these entries do not contain actual practice data.
ACRP WebResource 3: Airport Stormwater Management Library & Training Materials
Provides stormwater information and training resources for airports.
Agricultural Aircraft Operations on Municipal Airports
Assists airport operators with managing agricultural aircraft operations on their airports. Produced by the University of Minnesota, Center for Transportation Studies, Airport Technical Assistance Program.
Aviation Environmental Design Tool (AEDT)
Models aircraft performance in space and time to estimate fuel consumption, emissions, noise, and air quality consequences.
EPA Guide for Developing Your Stormwater Pollution Prevention Plan
Provides guidance for developing a stormwater pollution prevention plan (SWPPP) that complies with a NPDES industrial stormwater permit issued by a state or the U.S. Environmental Protection Agency (EPA).
EPA Spill Prevention, Control, and Countermeasure (SPCC) Regulation: A Facility Owner/Operator's Guide to Oil Pollution Prevention
Provides information to owner/operators of fuel storage facilities on the SPCC regulation and application.
EPA National Pollutant Discharge Elimination System (NPDES)
Contains information on the overall NPDES permit program.
EPA Oil Spills Prevention and Preparedness Regulations
Provides guidance on the EPA's Oil Spill Prevention Program, including the SPCC and the Facility Response Plan rules. The SPCC rule helps facilities prevent a discharge of oil into navigable waters or adjoining shorelines. The Facility Response Plan rule requires certain facilities to submit a response plan and prepare to respond to a worst case oil discharge or threat of a discharge.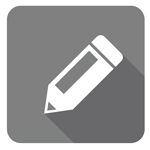 FAA Advisory Circular 150/5020-1: Noise Control and Compatibility Planning for Airports
Provides general guidance for noise control and compatibility planning for airports as well as specific guidance for preparation of airport noise exposure maps and airport noise compatibility programs by airport operators for submission under Title 14 of the Code of Federal Regulations Part 150, and the Aviation Safety and Noise Abatement Act of 1979. Contains an expanded table of land uses normally compatible with various levels of noise.
FAA Airports Environmental Programs
Provides resources to assist airports in meeting NEPA requirements.
FAA Environmental Desk Reference for Airport Actions
Summarizes applicable special-purpose laws in one location for convenience and quick reference and helps the FAA integrate these laws and NEPA to the fullest extent possible.
FAA Noise Compatibility Planning Toolkit
Contains resources to assist in noise compatibility planning.
FAA Order 1050.1: Environmental Impacts: Policies and Procedures
Contains policy and procedures for compliance with NEPA and implementing regulations issued by the Council on Environmental Quality (CEQ). The provisions of this order apply to actions undertaken directly by the FAA and to actions undertaken by a non-federal entity where the FAA has authority to condition a permit, license, or other approval such as grant funding.
FAA Order 5050.4: National Environmental Policy Act (NEPA) Implementing Instructions for Airport Actions
Provides information on fulfilling NEPA requirements for airport actions under the FAA's authority. Provides the guidance on preparing CATEXs, EAs, EISs, and the issuance of a finding of no significant impact (FONSI) or record of decision (ROD). It also identifies the agency, tribal coordination, and public participation requirements.
FAA Standard Operating Procedure 5.1: CATEX Determinations
Provides procedures for the FAA Office of Airports to appropriately document a CATEX for actions by the FAA Airports Division and the circumstances to be considered when documenting a CATEX as described in FAA Orders 1050.1, 5050.4, and the Desk Reference for Airports Actions.
Iowa Office of Aviation Resource Library
Includes a sample stormwater pollution prevention plan.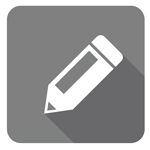 Environmental Assessment Short Form
Provides the EA short form used by the FAA Eastern Region.