Home  /  Chapter Resources / Chapter 5
5.6 Land-Use Compatibility and Zoning
Land use compatibility and zoning of areas surrounding an airport are useful to protect the utility of an airport. Land use compatibility and its goals should be promoted through proactive planning and zoning techniques. Tools used in promoting land use compatibility include comprehensive planning, airport protection zoning and permitting, deed restrictions, real estate disclosures, and area planning.
ACRP Legal Research Digest 5: Responsibility for Implementation and Enforcement of Airport Land Use Zoning Restrictions
Explores federal, state, regional, and local laws and regulations pertaining to aviation land use zoning and identifies the primary responsibility of each relevant legal body and how this responsibility is communicated and enforced.
ACRP Legal Research Digest 12: Fair Disclosure and Airport Impact Statements in Real Estate Transfers
Examines the effect of a state or locality having no real property disclosure laws, explores existing general state real property disclosure laws, and discusses existing state real property disclosure laws specifically requiring the disclosure of airports in close proximity to the property being offered for sale. The digest also highlights annotated typical fair real property disclosure law provisions including provisions considered important for effective fair disclosure of airport-related impacts.
ACRP Legal Research Digest 14: Achieving Airport-Compatible Land Uses and Minimizing Hazardous Obstructions in Navigable Airspace
Discusses airport-compatible land use requirements, the legal issues related to achieving airport-compatible land use, and legal issues particular to eliminating hazardous obstructions to airspace. The digest also includes a review of some of the major legal issues of concern in achieving airport-compatible land use.
ACRP Report 27: Enhancing Airport Land Use Compatibility, Volume 1: Land Use Fundamentals and Implementation Resources
Provides guidance designed to help protect airports from incompatible land uses that impair current and future airport and aircraft operations and safety. Contains a sample land use compatibility zoning ordinance and sample easements.
ACRP WebResource 1: Aligning Community Expectations with Airport Roles
Developed to help airports communicate with the community and its leaders on issues where there are frequent disconnects. In some cases this means "right sizing" expectations about an airport's role. In other cases, it means building support for the airport by explaining its many community benefits. This website provides guidance to help airports manage airport communications and public relations proactively. The primary objective of this research addresses possible misunderstandings about realities faced by airport management related to community expectations for air service or other airport-related services and resulting economic benefits. Three "toolkits" help communicate the many roles an airport can play in a community (Role of the Airport), general ways to engage effectively with the local community (Media Toolkit), and information and communication strategies to enhance understanding of specific aviation-related topics (Aviation Toolkit).
FAA Advisory Circular 150/5190-4A: A Model Zoning Ordinance to Limit Height of Objects Around Airports
Provides a model zoning ordinance to be used as a guide to control the height of objects around airports.
Minnesota Department of Transportation Research Synthesis: Airspace Protection and Land Use Zoning: A Nationwide Review of State Statutes
Synthesizes pertinent legislation and related resources based on a review the statutes of all 50 states and a survey of state aviation and aeronautics offices.
Pennsylvania Department of Transportation Model Zoning Ordinance Language for an Airport District Overlay
Presents an overlay zone whereby a set of zoning requirements are superimposed upon a base zone(s). Development of land that is subject to overlay zoning requires compliance with the regulations of both the base and overlay zones. This model ordinance is intended to provide guidance for local government development and adoption of an airport overlay district.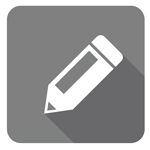 Airspace Zoning Ordinance Template
Editable sample standalone airspace zoning ordinance.