Home  /  Chapter Resources / Chapter 5
5.4 Airport Business Planning
There are multiple tools that can be used for the planning and operation of the airport to help maximize the revenue and value to the community. These tools include business plans and/or strategic plans; missions and vision statements; and strengths, weakness, opportunities, and threats (SWOT) analyses.
ACRP Report 20: Strategic Planning in the Airport Industry
Explores practical guidance on the strategic planning process for airport board members, directors, department leaders, and other employees; aviation industry associations; a variety of airport stakeholders, consultants, and other airport planning professionals; and aviation regulatory agencies.
ACRP Report 77: Guidebook for Developing General Aviation Airport Business Plans
Provides guidance designed to help airports develop and implement an airport business plan and maximize financial self-sufficiency. The guidebook identifies the role, value, and compelling reasons for having an airport business plan as it applies to all sizes of airports; highlights the elements of an airport business plan; and addresses each step of the development and implementation process.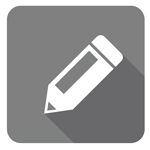 Business Planning Templates
Airport business planning templates are provided with this report.
FAA Order 5100.38: Airport Improvement Program (AIP) Handbook
Referred to as the AIP Handbook. Provides the policies and procedures on the implementation of the AIP based on the enabling legislation. It covers who is eligible for an AIP grant; what projects can be funded and the required project justification; project procurement requirements; allowable costs; the grant process, oversight and payments; letters of intent; State Block Grant Program; Military Airport Program; Innovative Finance Demonstration Program; Voluntary Airport Low emissions Program (VALE), and other programs. The appendices of this document detail the requirements for specific types of projects.
Florida General Aviation Airport Business Plan Guidebook
Provides a guidebook and examples of small airport business plans. Tailored to Florida airports, but much of the information can also be applied to small airports in other states.