4.6 Staff Training
All personnel operating at an airport should be trained to understand the specific requirements and operating procedures of the airport environment. The level of training should fit the complexity of the airport and, at a minimum, should include driver training and airport self-inspection training.
ACRP Report 32: Guidebook for Addressing Aircraft/Wildlife Hazards at General Aviation Airports, Chapter 7: Wildlife Hazard Management Training for General Aviation Airport Personnel
Summarizes recommended areas of training that wildlife control personnel must have to successfully implement control activities at general aviation airports.
ACRP Report 75: Airport Leadership Development Program
Designed to help existing and future airport leaders assess, obtain, and refine airport-industry leadership skills. The program includes forms for a full 360-degree individual assessment of core leadership traits and airport leadership training materials including facilitator guide, participant workbook and presentations
ACRP Report 101: Best Practices Manual for Working In or Near Airport Movement Areas 
Consists of a best practices database; training tools, aids, and checklists; and a 45-minute video, "Staying Safe on the Airfield," that provide guidance on best practices for a myriad of airport activities. The guidance is designed to help introduce new employees, tenants, or contractors to the airport environment.
ACRP Synthesis 18: Aviation Workforce Development Practices
Explores airport operating entity jobs and related skill sets needed to perform those jobs. The report also identifies potential ways to gain training on the skill sets needed to fulfill airport-related jobs and notes where gaps between skill sets and educational and advancement opportunities may exist.
ACRP Synthesis 29: Ramp Safety Practices
Addresses the current state of ground handling practices, focusing on safety measures and training. Issues addressed in the report include ramp safety operations, staff roles and responsibilities, safety training, audit and inspection programs, safety violation programs, and collaborative safety initiatives, such as foreign object debris programs.
ACRP Synthesis 49: Helping New Maintenance Hires Adapt to the Airport Operating Environment
Highlights comprehensive safety and security training resources as well as successful practices for new maintenance hires at general aviation airports.
ACRP Synthesis 71: Airport Safety Risk Management Panel Activities and Outcomes
Compiles information and tools that help FAR Part 139 airports conduct safety risk assessments (SRAs) effectively. This report enhances ACRP Report 131: A Guidebook for Safety Risk Management for Airports with additional tools and templates, and presents the conclusions from the survey and interviews as well as the main findings from the literature review. Several tools and templates, including a Quick Reference Guide and a template for the SRA briefing, are provided in the appendices of this report.
ACRP Synthesis 75: Airport Advisories at Non-Towered Airports
Documents the manner in which non-towered airports provide advisories to pilots regarding winds, traffic, and runways in use. Unlike with pilot advisories, there is little guidance available for airport operators in providing airport advisories. The objective of this report is to aggregate available guidance on this topic and document information from non-towered airports with at least 50,000 annual aircraft operations. The report includes a literature review and a telephone interview survey of 165 non-towered airports. Six case examples are included, documenting effective airport advisory programs in place at airports.
American Airlines ARFF Guide for iPad or eReader
Provides information to familiarize aircraft rescue and firefighting (ARFF) personnel with all the aircraft flown by the airline.
American Association of Airport Executives
Contains resource information including training opportunities and certification programs.
FAA Advisory Circular 150/5200-32: Reporting Aircraft Wildlife Strikes
Explains the importance of reporting collisions between aircraft and wildlife, more commonly referred to as wildlife strikes. It also explains recent improvements in the FAA's Bird/Other Wildlife Strike Reporting system, how to report a wildlife strike, what happens to the wildlife strike report data, how to access the FAA National Wildlife Strike Database, and the FAA's Feather Identification program.
FAA Advisory Circular 150/5210-5: Painting, Marking, and Lighting of Vehicles Used on an Airport
Provides guidance, specifications, and standards for painting, marking, and lighting of ground vehicles operating in the airport air operations area (AOA). The approved lights, colors, and markings described in the advisory circular assure the conspicuity of vehicles operating in the AOA from both the ground and the air.
FAA Wildlife Hazard Mitigation
Provides information on wildlife hazard mitigation.
Institute of Hazardous Materials Management
Provides training information on hazardous material handling and storage.
Occupational Safety and Health Administration Web Page on Chemical Hazards and Toxic Substances
Provides basic information about chemical hazards and toxic substances in the workplace.
TRB Transportation Research e-Newsletter
Free weekly electronic service designed to keep individuals up-to-date on TRB activities and to highlight selected transportation research-related activities taking place at the federal and state levels, and within the academic and international transportation communities.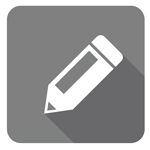 Airport Inspection Policy and Checklist Template
Editable airport inspection checklist and associated policy template.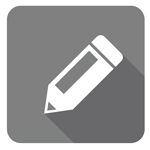 Driver Training Program Presentation
Editable Microsoft PowerPoint presentation on airfield driving.