Home / Chapter Resources / Chapter 3
3.7 Airport Operations Documents
Minimum standards and airport rules and regulations are two key documents to guide the operations at an airport. If airports have through-the-fence operations, those agreements must comply with specific conditions required by the FAA.
ACRP Legal Research Digest 11: Survey of Minimum Standards: Commercial Aeronautical Activities at Airports
Explores source material for adopting and enforcing minimum standards that airport owners and operators commonly impose on businesses that perform commercial aeronautical activities that occur at airports. The digest also explores current practices in the area of minimum standards and includes a compendium of comparative minimum standards.
ACRP Legal Research Digest 33: Overview of Airport Duties and Standards of Care in Airfield Accident Cases
Provides an overview of the legal duties and standards of care that may create liability when operating a public airfield. It discusses negligence principles and reviews duties and standards of care in an airfield accident context, including the extent to which federal preemption may apply. The digest concludes with a section discussing many types of airfield conditions that have allegedly contributed to an accident or to liability concerns in past cases.
ACRP Report 114: Guidebook for Through-the-Fence Operations
Examines the financial, operational, regulatory, legal, and other issues associated with through-the-fence operations. The report includes supplemental worksheets for assessing through-the-fence operations and a Microsoft PowerPoint template for through-the-fence operations.
ACRP Synthesis 61: Practices in Preserving and Developing Public-Use Seaplane Bases
Reviews current practices in developing and preserving public-use seaplane bases throughout the United States. The report reviews and presents information on the planning process, design considerations, permits, regulatory requirements, and facility and service needs of seaplane bases.
ACRP Synthesis 74: Combining Mixed-Use Flight Operations Safely at Airports
Documents practices in safely accommodating mixed-use aeronautical activity at airports. Mixed-use aeronautical activity refers to the different categories of aircraft a public-use airport is intended to accommodate in compliance with FAA sponsor assurances. These categories include gliders, helicopters, ultralight vehicles, balloons, airships, blimps, skydiving, aerial applications for agriculture and firefighting, banner towing, aerobatic practice, and similar flight operations. Also discussed are unmanned aircraft systems and radio-controlled model aircraft activity that take place on an airport and can become part of the mix of an airport's operation.
FAA Advisory Circular 70/7460-1: Obstruction Marking and Lighting
Establishes standards for marking and lighting obstructions that have been deemed to be a hazard to navigable airspace.
FAA Advisory Circular 150/5190-7: Minimum Standards for Commercial Aeronautical Activities
Provides basic information about the FAA's recommendations on commercial minimum standards and related policies. Although minimum standards are optional, the FAA highly recommends their use and implementation as a means to minimize the potential for violations of federal obligations at federally obligated airports.
FAA Order 5190.6 Appendix O: Sample Minimum Standards for Commercial Aeronautical Activities
Sample airport minimum standards for commercial activity.
FAA Order 5190.6 Appendix P: Sample Airport Rules and Regulations
Sample airport rules and regulations.
FAA Web Page on Residential Through-the-Fence Access Toolkit
Overview of guidance and requirements for residential through-the-fence agreements that allow people who own residential property with aircraft storage facilities near an airport to access the airport from off-airport property.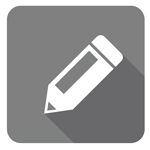 Minimum Standards Sample Template
Provides an extensive list of minimum standards that can be adapted for small airports. Standards that do not apply now but may in the future should be included.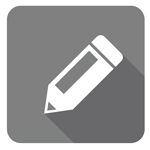 Rules and Regulations Sample Template
Provides an extensive list of rules and regulations that can be adapted for small airports.